Backfire G3 Plus with Carbon Fiber Deck and Ultra Long Range
Range: 32-40km / 20-25miles (80kg rider S mode 30km/h speed flat road)
Speed: 46KM/h / 28.5MPH (Acceleration as fast as belt driven system)
Battery: 50.4V 346Wh (Equivalent to 42V 9.6Ah-10Ah), Samsung 20T 21700 Cells
Motors: 600W X2 Ultra-High Power Ultra-High Torque Hub Motors
Deck: Flexible Curved Carbon Fiber Deck
Wheels: 85 & 96mm Replaceable
Trucks: Front & Back CaliberII
Lights: LED Ambient Light
System: 12S High Voltage and High Efficiency Electronic System with 21700 Battery Cells Output Current=70A
Disclaimer: Water Resistant Only, Not Water Proof! Do not ride in wet conditions, water damage is not covered under warranty and damaged battery could cause fire risk.
PRODUCT INFORMATION
BACKFIRE App
Videos
CUSTOMER REVIEWS
PRODUCT INFORMATION
The World's First Flexible Pure Carbon Fiber Deck
The G3 Plus deck is made of aerospace grade carbon fiber, which is sturdy and durable while retaining the flexibility of the deck. The weight is reduced by 640g compared with maple deck of the same size. And the professional concave design brings you an excellent riding experience.
Super Long Range With Samsung 21700 40T Battery
G3 Plus uses the Samsung 21700 40T battery with 346Wh power and 70A output current. The output is stable with large capacity, which can provide up to 20-25miles / 32-40km long range.
Pure Carbon Fiber Deck
G3 Plus deck is made of pure carbon fiber and retains the flexibility of the board, which helps greatly reduce road bumps and maintain stability at high speeds.
600W * 2 High Power Hub Motors
G3 PLUS is equipped with two 600w high-power high-torque DC hub motors which provide strong power for the board with a maximum speed of 46km/h.
Front & Back CaliberII Trucks
G3 Plus is equipped with the front and back CaliberII trucks, which bring you an extraordinary riding experience and improved stability in high speed riding.
USB Charging Interface
G3 Plus has the USB charging interface that allows you to charge your mobile phone or remote control anytime anywhere conveniently and quickly.
85 & 96mm Replaceable Wheels
G3 Plus provides 85 and 96mm replaceable wheels for various situations. The 85mm wheels are suitable for fast acceleration, track mode, drift and slide. The 96mm wheels are perfect for long distance commuting.
R3 Wireless Remote with OLED Display
Backfire exclusive R3 wireless remote, OLED display, live status, change settings.
The R3 wireless remote control has a Turbo key that is pressed to gain 20% extra power during acceleration.
Fixed speed road cruise
Eco mode, Sport Mode,

Turbo Mode
Board status display: mode, speed, range, battery, connection, odometer
Speed and range unit setting: miles or kilometers
Wheel diameter setting: 83mm, 96mm or 165mm
Backfire Exclusive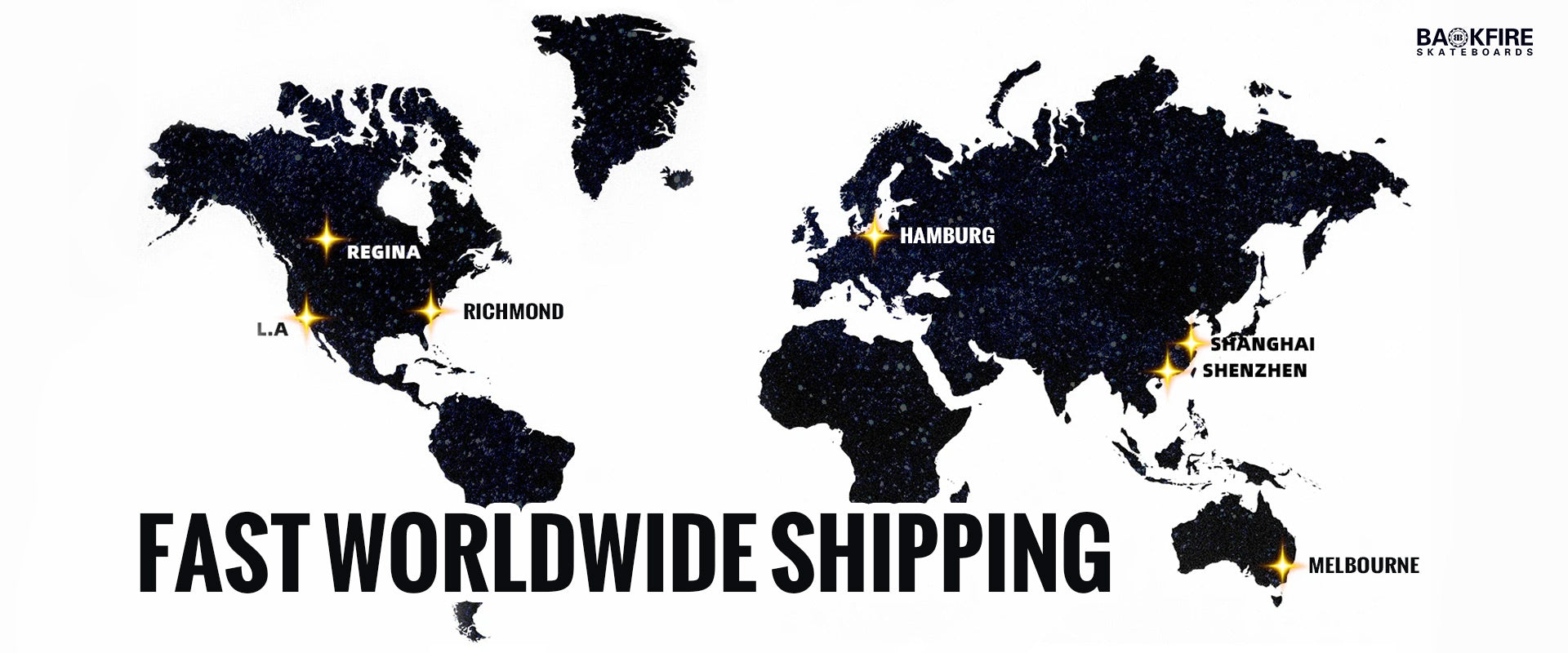 Disclaimer: Water Resistant Only, Not Waterproof! Do not ride in wet conditions, water damage is not covered under warranty and a damaged battery could cause fire risk!
BACKFIRE App
BACKFIRE App
iOS
Android
FAQ
1. Can't Connect With The Board
Follow the steps below.
Make sure Bluetooth on your phone is turned on and not connected with other devices.
Turn on your Backfire board and remote. They should be within a few feet of each other. Only R2 and later remotes can connect with the app. G2 Black users may purchase an R2 remote to connect with the app.
Double-click the triangle button on the remote. You should see "BLU ON" on the display.
The remote and phone are now pairing.
After pairing is complete, double-click the triangle button again to complete the process.